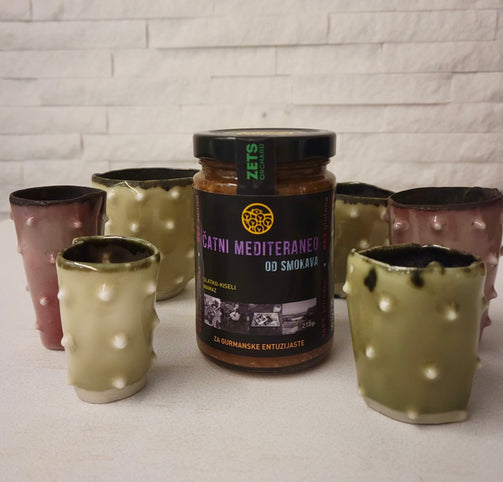 ZETS Mediterranean Chutney from Figs, 210g
ZETS Mediterranean Chutney from Figs, 210g
Regular price

Sale price

450.00 RSD
Pošaljite nam poruku ukoliko želite da saznate više o našim proizvodima.
Hedonism in every spoon.
Product description:
This sweet and sour spread is made with organic figs from our 40-year-old tree and vegetables from our organic garden with only 5% added sugar instead of the classic Indian spread that is made up of usually 60% sugar and 30% vinegar. The spices are carefully chosen to evoke the Mediterranean taste, where a similar spread is generally used. Our product seriously competes with Spanish and Italian products, but with significantly fewer calories.

Our recommendation:

Prosciutto, cheese, wine and our chutney, what more could you ask for?
With appetizers, a light summer dinner, a winter break, whenever you feel like indulging your senses.
When you have special guests and you want to fascinate them, our chutney is here for you.
In India, chutney is used as a spread for various vegan dips or for pita bread made from green beans.
Try it with Serbian vegan pies and hot flatbread, it goes great.

*100% Natural, without additives and preservatives, and gluten-free.*
Couldn't load pickup availability